A Marquee Set on a Lakeside Shore 
"We are all passionate about marriage and family and are so glad to offer The Wild Garden for your special times. We revel in the various seasons that the Wild Garden gives us too. In Spring there are carpets of little daffodils and stunning bluebells line the drive. The pink azaleas in May are almost luminous, and the white stems of the birches seem to glow in the dark too. As the garden is so mature, the rhododendrons are magnificent, as are the magnolias. In the Autumn all turns to gold and red, and the warmth of the colours is an amazing backdrop. We invite you to come and explore our beautiful Wild Garden for yourselves, and discover why we feel it's too exceptional to keep to ourselves."
Davina and Peter, Owners of The Hyde Estate.
Wild Gardens Surrounding Your Marquee Wedding
Each month, the wild gardens tease us with an array of colours. In May time we love seeing the bright pinks from the azaleas, they are just so pretty and really creating that WOW factor. Seen below is from one of our events with lighting from Luminaire Events. We'll think you agree is looks absolutely breathtakingly beautiful!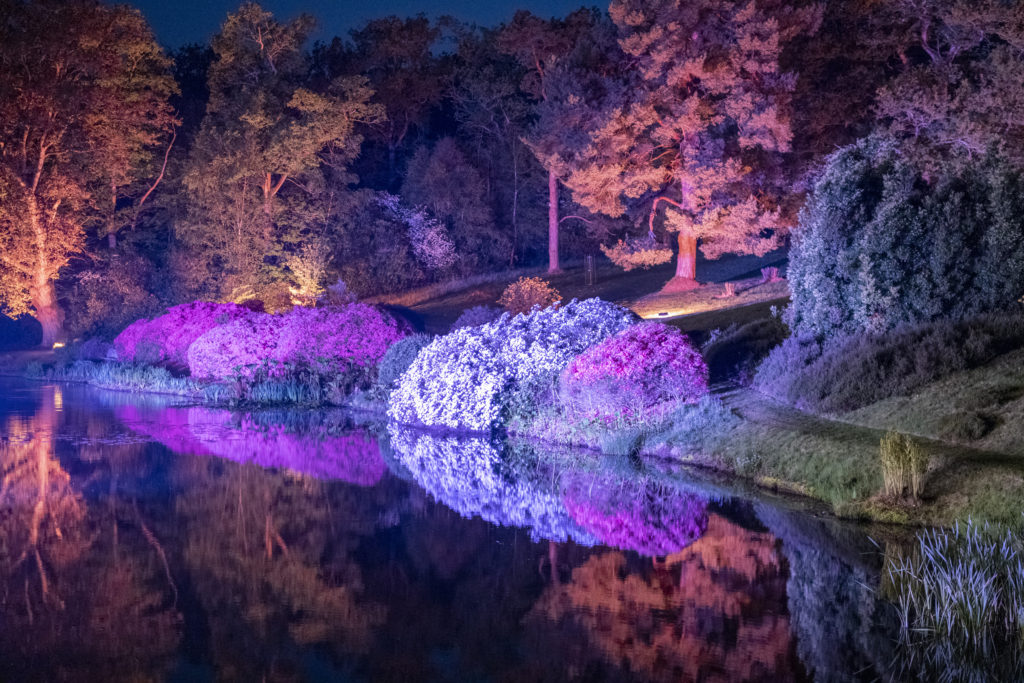 We wanted to share with you all the different colours from yellows, white, pinks through to corals and the tall silver colours seen on our silver birch trees that surround our beautiful space. The photo opportunities are endless with 180-degree views from your marquee of woodlands, lakes and wild gardens. The Hyde Estate are super flexible in terms of what marquee style you chose – there is so much choice out there.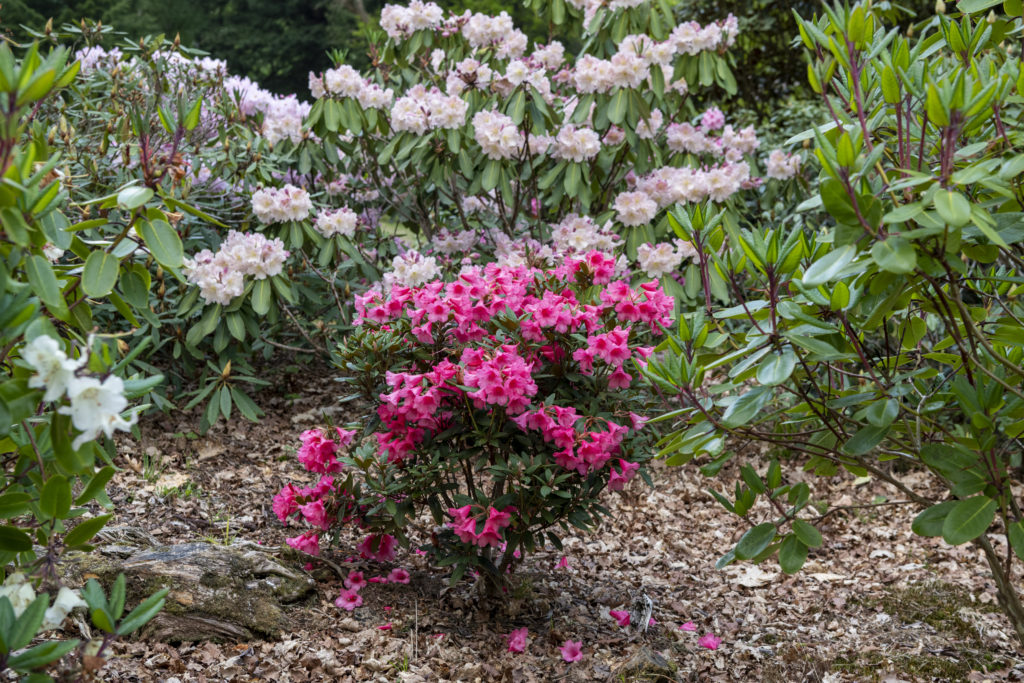 Wildlife Can Be Spotted In Our Wild Garden
Flowers you will see in our wild gardens range from wild daffodils, bluebells, azaleas, rhododendrons and magnolias. The area is filled with beautiful wildlife and when the wild garden is in full bloom we have so many visitors such as butterflies, dragonflies and birds. You may even see a herd of deer family that often graze within our wild gardens.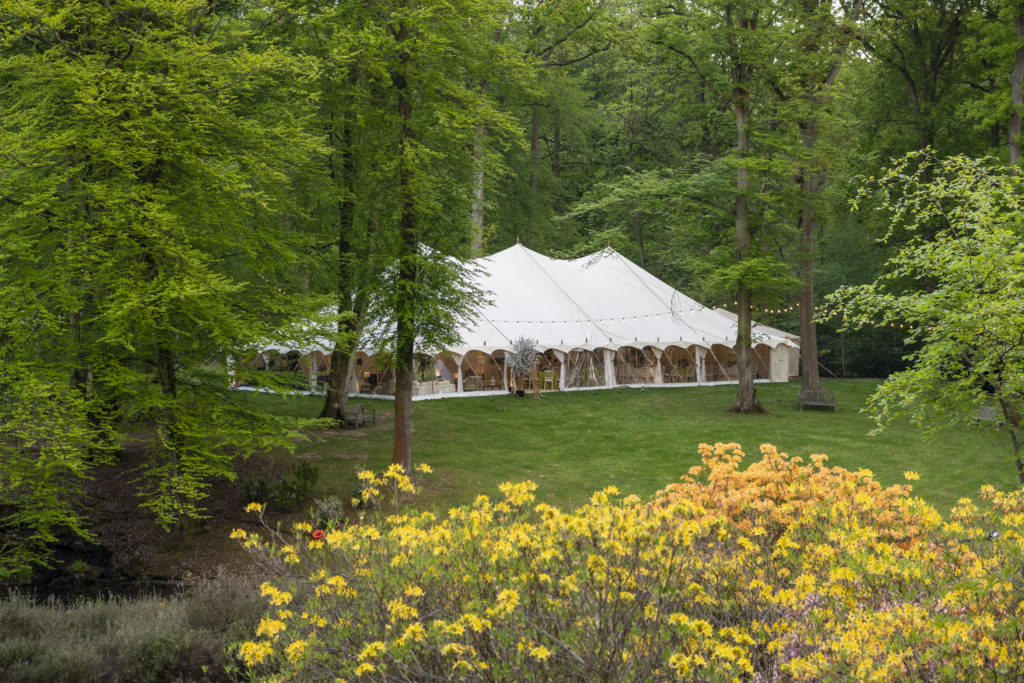 The Hyde Estate has views across the two lakes and if you want to take a walk through our woodlands and wild gardens you will find lots of special spots to take it all in with seating dotted around made from old tree trunks. We also have a large swing in the trees that can seat up to three people – another perfect photo opportunity!
We can't wait to welcome you here at The Hyde Estate to see how this could be your perfect marquee wedding venue. For more information, do explore our website or get in touch with our in-house Wedding Planner, Susie.