Our in-house planner, Susie shares her inspiration and top tips on choosing your chill out furniture for your marquee wedding.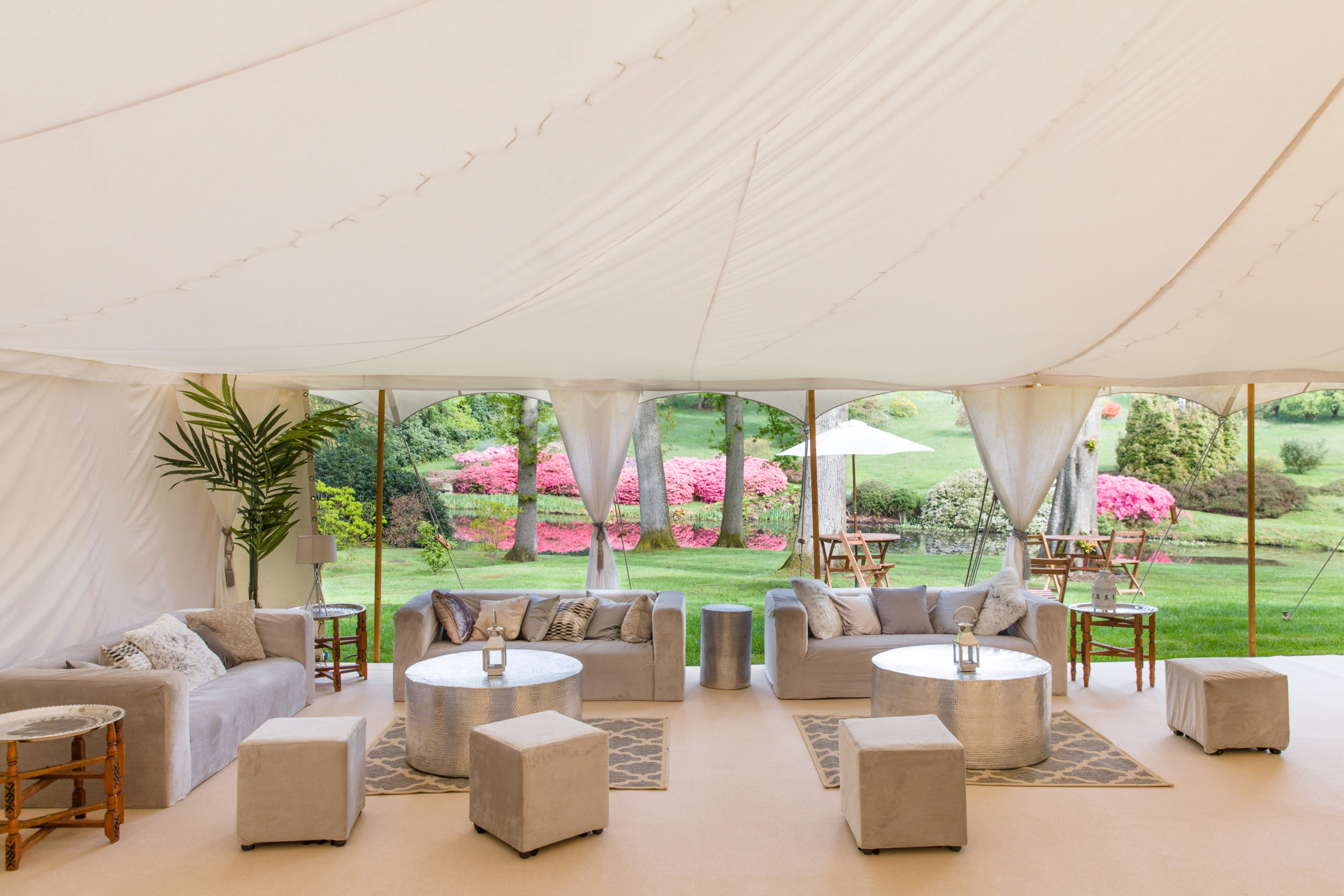 When planning your marquee wedding you need to factor in dining and dancing space, but chill out seating areas are very important too. Not only are they practical but they can be a fabulous way to define different areas and transform the space visually. Our in-house planner Susie talks to us about her thoughts and what options are out there for you.
Here are some different styles and themes for chill out furniture for your marquee event.
Chill Out Lounge Furniture
Chill out lounge seating offers your guests a comfortable spot to enjoy a drink, a welcome break from the dancefloor and a vantage point from which to enjoy the day. The best position for your chill out lounge/s. Some of the best places to position them so they're out the way of catering staff, for example, or somewhere with the best view. You can use a chill out lounge in an otherwise dead corner of your marquee, to break up large areas or, as mentioned, by a dancefloor, marquee feature or bar.
When designing lounge concepts for marquee weddings, I like to imagine I'm creating a stylish lounge area in a hotel lobby or bar. The style of your seating area will depend on the overall style of your wedding but below I've outlined some different styles to give you some ideas:
Country Style Chill Out Furniture
Think luxury country house hotel. Stylish and elegant yet comfortable and cosy. Leather Chesterfields and club chairs work well, teamed with wing back armchairs with natural, earthy upholstery. Use tall pedestal plant stands to add greenery and dark wood side tables for lighting. This has a real 'gentleman's club' feel for your marquee wedding.
Pastel Style Chill Out Furniture
Fresh, feminine and summery. Luxurious with a touch of the vintage boudoir! Pair a simple white sofa with millennial pink shell chairs. Break it up with some greenery, monstera plants look great with this soft pink.
Botanical Style Chill Out Furniture
Bring the outside in and embrace the environment. You could go for minimalist white furniture but add colour and personality with decorative pot plants and botanical print cushions. Juno Hire's moss green dinky armchair works well with copper and mustard accents to create a calm, natural and stylish space. Geo-style coffee tables and side table work well with a botanical theme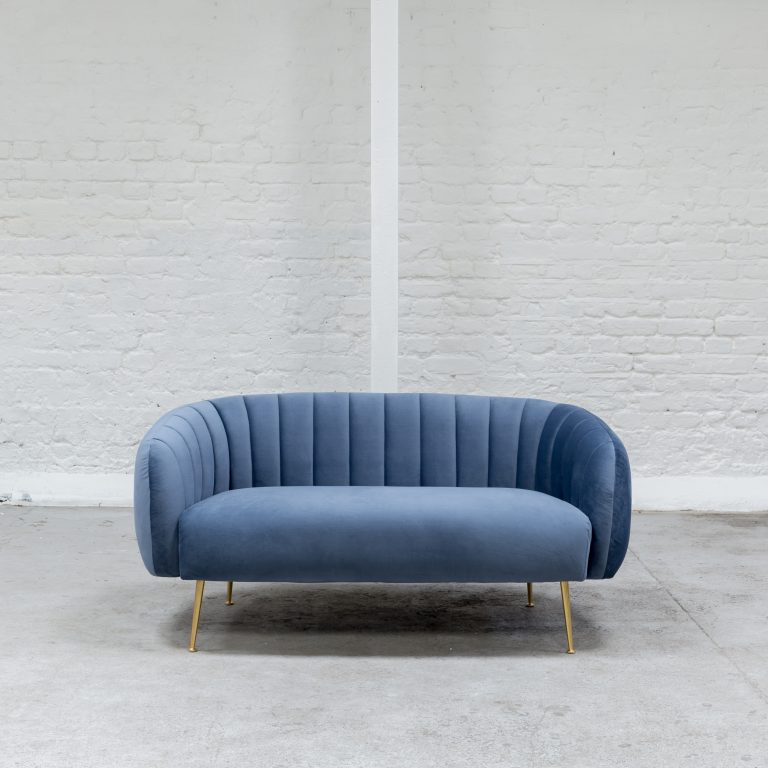 French Style Chill Out Furniture
Simple, clean and stylish. Group together French linen sofas, armchairs and ottoman for a fresh, elegant and timeless look for your marquee wedding.
Alpine Lodge Style Chill Out Furniture
Papakata offer a beautiful 'Hampton' range as well as rattan sofa sets that work well outdoors, poolside or next to a fire place in their cosy tipis. Why not drape the sofas and chairs with Reindeer hydes and blankets for a real 'lodge' feel? If you're having a marquee wedding, the choices are endless and only limited by your imagination!
Baroque Style Chill Out Furniture
I love Wedhead's sage green baroque sofas and armchairs. Team them with a low marble coffee table and beautiful floral displays. Simple but so elegant and timeless.
Beach Club / Poolside Chill Out Furniture
The Arabian Tent Company offer a great selection of beach-style lounge furniture. Their Cornish Cream and William Morris designs are my favourite. Combine with day beds, floor cushions, brass side tables, straw mats and contemporary glass/chrome poseur tables for a high-glamour beach club feel to create that perfect chill out area for your marquee event.
Bold Style Chill Out Furniture
In contrast to the minimalist scandi-style, bold, 'maximalist' design schemes can make a real statement. Clashing colour combinations, when well thought out, add energy to your event. Large velvet sofas in block colours can be extremely eye catching, and work perfectly to tie a colour scheme together. Mix luxe patterned fabrics with bold block colours such mustard, claret, sage green, teal or electric blue. Check out Juno Hire's range for inspiration, we love their mustard velvet dinky sofa with gold legs. Bold furniture looks good with gold weave coffee tables.
I hope that's got you thinking and given you some design inspiration